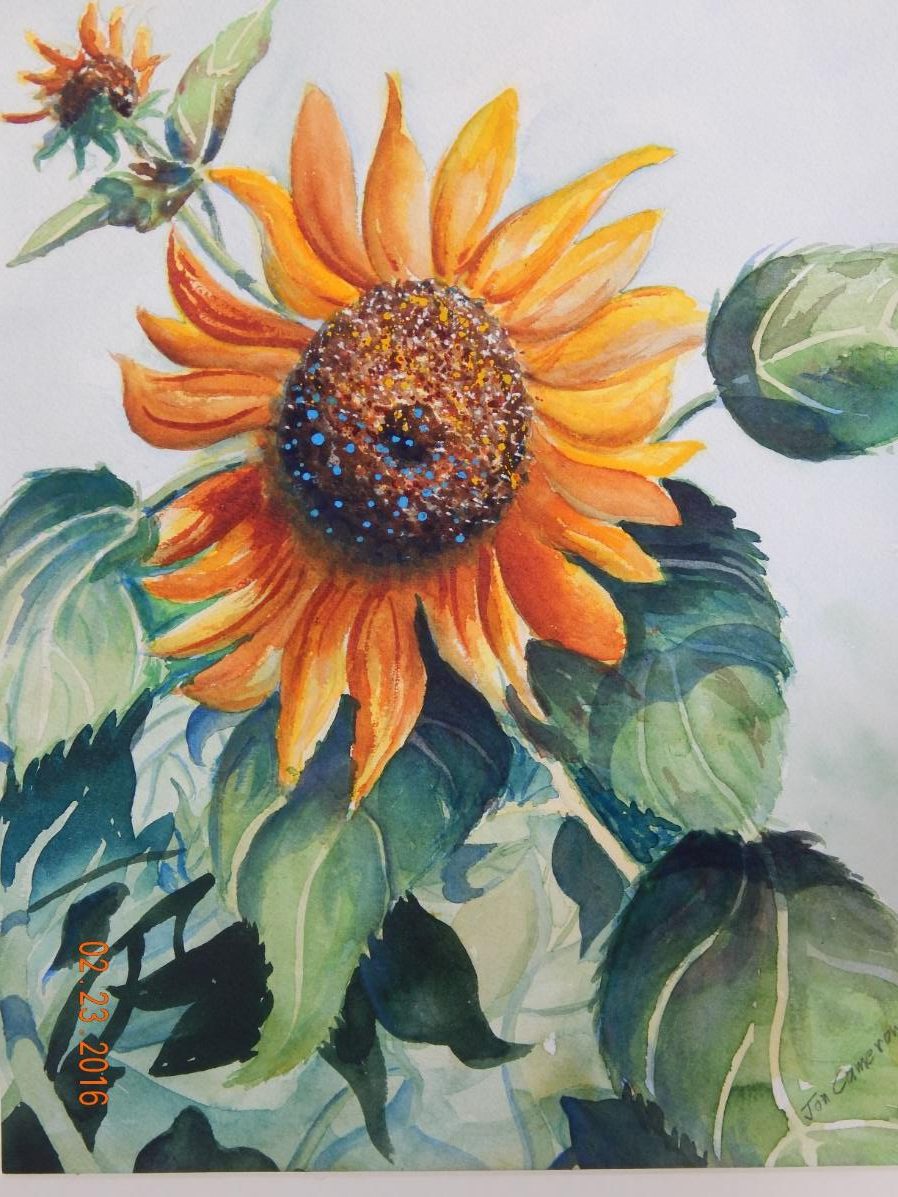 Date/Time
Date(s) - 08/19/21 - 09/16/21
6:00 pm - 8:00 pm

Thursdays, Aug 19, Aug 26, Sep 6, Sep 16 (4 classes – skip Sep 2)
Instructor: John Cameron
Fee: $110
A class for adult beginners only who want to "dip their toes into the water" for the first time to learn about the basics of watercolor painting .
This "broad-brush" (pun definitely intended) approach, starting with the most basic topics, includes:
How to get Paint ON the Paper: using a variety of watercolor brushes, materials and techniques to achieve different "looks" to your painting, e.g., how and when to use large round brush, flat brush, small liner brush, fan brush, mop brush, natural sponges and spattering
How to get Paint OFF the Paper: using common, household items to strategically remove paint to achieve a desired "look" and sparkle of light to your painting (removing paint is not just to "correct mistakes"; in fact, that's the least important aspect of its many uses)
Mixing Watercolor Paints: learning how to mix two or more colors to get the desired color; for example, with just a few basic, primary colors- red, yellow and blue only- you can create an almost endless rainbow of colors for your paintings
Properties of Watercolor Paint: learning about the various important properties and characteristics of your watercolor paint, e.g., transparent and opaque paint, staining and non-staining paint, sedimentary/granular paint, lightfastness and "fugitive" paint
The class focuses mostly on representational or "realistic" painting. It's a great class to provide all the basics of watercolor painting and will provide you with lots of handouts to continue work at home. It will also prepare you well for further watercolor classes!
NOTE: students are to bring their own painting supplies; Materials List is available upon registration; if you have no watercolor materials and need to purchase everything new, you can expect to pay about $75-100; please don't be tempted to buy "top-of-the-line" materials for this beginners class.
—–
About John Cameron: John's medium of choice for painting is transparent watercolor. To continue improving his painting skills, for the last several years, he has taken painting lessons from a wide variety of well-known and respected local and national watercolorists. John is a Westerville native, and is involved in the local art scene as Past-President of the Westerville Art League, Past Vice-President of the Central Ohio Watercolor Society, (a juried art group), and immediate President of the Arts Council of Westerville. He has taught at Sunbear since 2016. John's paintings have been exhibited locally in several venues.