Date/Time
Date(s) - 07/18/20 - 08/08/20
4:00 pm - 6:30 pm
Location
Sunbear Studio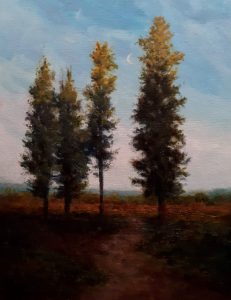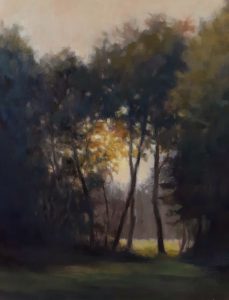 Saturdays  July 18, 25, August 1,8
Time: 4:00 – 6:30 p.m.
Instructor: Tonya Ramsey
Location:  Meet at Sunbear, then to Everal Barn, Homestead, Sharon Woods, Innis Woods or Alum Creek Park North.
Fee: $100.
Join us for an introduction to plein air (outdoor) landscape painting.  The weather is warming up and it's a great time to get outdoors and be creative!  This class is packed with good information for beginning plein air painters or review for more experienced people.  We will explore fundamental techniques of landscape painting, composition, observing and constructing light and dark value patterns, color mixing and creating the feeling of distance and light in your paintings.  Oil or acrylic paint are both accommodated in this class.
Please note: You will need to provide your own painting supplies, including a portable easel.  A supply list will be provided upon registration.  You can also contact the instructor for more information.
About Tonya: Tonya Ramsey is an artist living and working in Granville, Ohio.  Nature was a endlessly fascinating source of inspiration for Tonya as a child and she spent many hours drawing and painting from life around her rural Ohio home.Endeavoring to grow as an artist, she attended college and received a Bachelor's degree in Fine Art from the School of Visual Arts in NYC and pursued a Master's degree in Art Education from The Ohio State University.  She worked as a designer of textiles, a graphic artist for digital and print publications, and as an educator, technical director and computer graphics animator at Disney Animation Studios in Los Angeles, CA